1 KILO OF TNT PLACED IN LUGGAGE
SAYS RUSSIAS FEDERAL SECURITY SERVICES
"According to our experts, a homemade explosive device equivalent to 1 kilogram (approx. 1.6 pounds) of TNT went off onboard, which caused the plane to break up in the air. This explains why the fuselage was scattered over such a large territory. I can certainly say that this was a terrorist act," the head of Russia's Federal Security Service told the emergency meeting of the Russian Security Council.
Julian Bray writes: Russias Federal Security Services are positively confirming this morning that an improvised device containing around 1 kilo of the explosive TNT was placed in luggage carried in the hold of the MetroJet airbus. [earlier reports suggested it was 1.5 kilos]
224 people were killed. Russia has also appealed to the international community to form a coalition to help capture the perpetrators
A $50million (£33million) reward is also being offered by Russia for information leading to the capture of those involved.
Slight traces of TNT have been found on some of the human remains from passengers seated in the rear section of the Metrojet Airbus, the news was carried by Interfax and endorsed by President Putin, who has pledge to seek out and destroy those involved.
A security meeting held yesterday and this morning broadcast on Russian State Television publicly confirmed the findings.
In another development, all Egyptian Airways jets have now been banned from Russian airspace.
Earlier post: http://julianbrayrecessionbuster07944217476.blogspot.co.uk/2015/11/sharm-el-shambles-cctv-monitors.html
Source: Interfax, Agencies,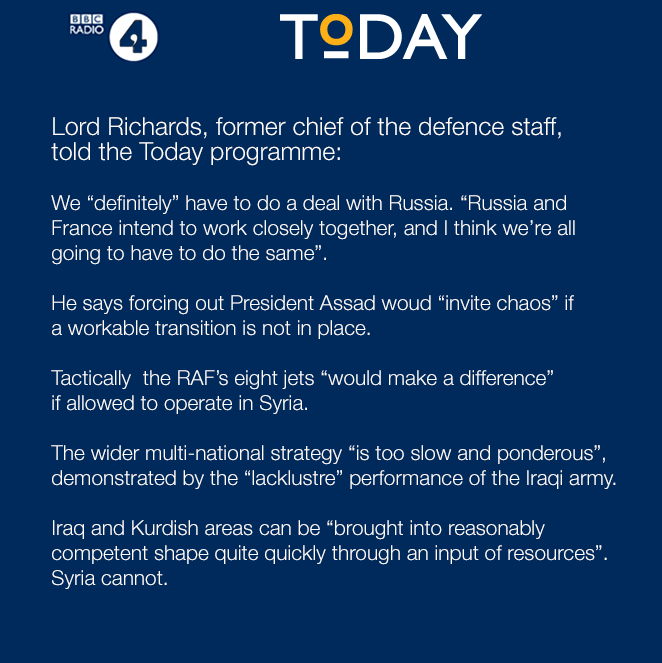 JULIAN BRAY +44(0)1733 345581, Aviation Expert, Journalist, Broadcaster, Aviation Security & Airline Operations Expert, Travel / Maritime & Cruise Industry, NUJ, EQUITY, LIVE ISDN LINK, Broadcast ISDN COOBE ++44 (0)1733 345020 (ALL CODECS) e&oe Old faithful NOKIA: 07944 217476 iPhone 0743 530 3145 www.aviationcomment.com Contrib. Account #104764 53 FEED: http://feeds.feedburner.com/BraysDuckhouseBlog