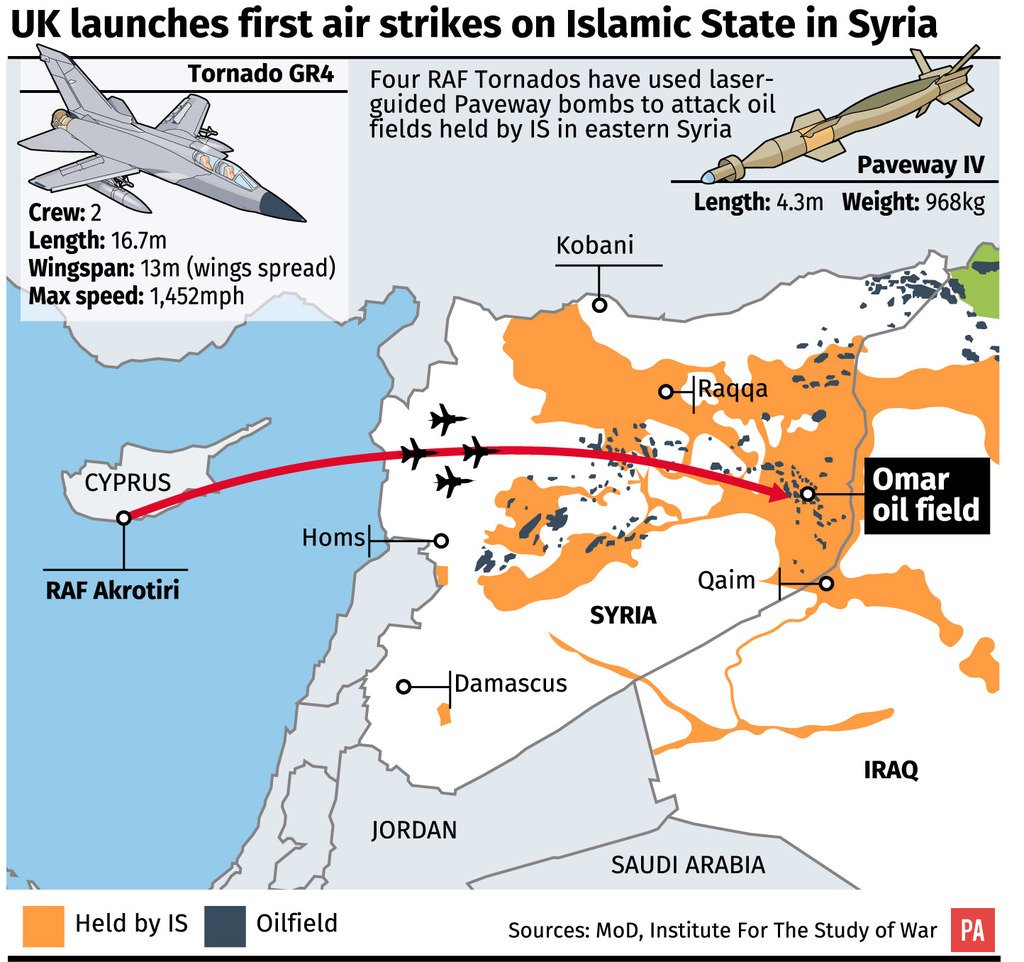 Prime Minister David Cameron has said MPs took the "right decision to keep the UK safe" after they overwhelmingly backed air strikes against 'Islamic State' in Syria.
Within 30 minutes of the vote being announced RAF jets and a flight refuelling were taking off to carry out air strikes on the jihadist terror group, possibly in Syria.
MPs voted by 397 to 223 in favour of extending British action to quash ISIL from Iraq into its Syrian strongholds - a majority of 174.
Some 66 Labour MPs voted with the government while seven Conservatives opposed the plans for military action.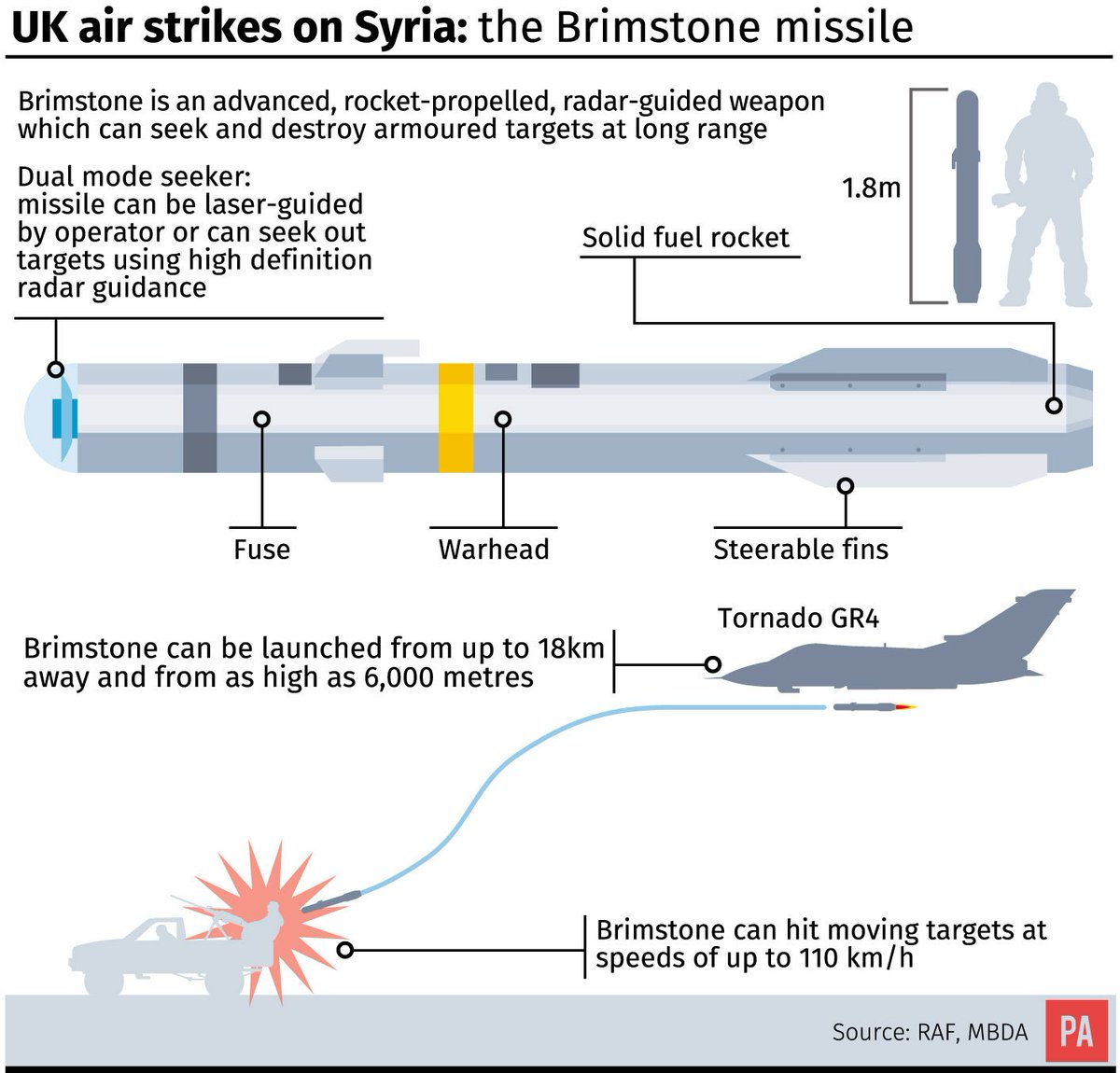 Mr Cameron said: "I believe the House has taken the right decision to keep the UK safe - military action in Syria as one part of a broader strategy."
Foreign Secretary Philip Hammond said Britain was "safer tonight" following the decision.
He told Sky News: "We are very pleased that a significant number of Labour MPs have voted with the Government tonight so we have got a clear majority across the House of Commons in support of the action that we are now going to be taking to degrade this evil terrorist organisation.
Mr Hammond said air strikes would now be carried out "as quickly as possible" but conceded the campaign will not be over swiftly.
He told BBC2' s Newsnight: "I cannot believe us stopping air strikes against Daesh in Raqqa for so long as they represent a threat to us, a threat to British citizens and a threat to the British homeland. No, we would have to continue with those air strikes."
Asked if the air strikes would continue for as long as four years, Mr Hammond said: "I hope it won't be four years, but I caution that it isn't going to be months."
A ground war to finish off ISIL will not be possible until a political settlement to the Syrian civil war is reached and rebel groups, the Damascus government and the Kurds are all able to turn their fire on the terror group, he said.
If this is not delivered within two years, as planned by the Vienna peace talks, "that won't mean that we give up and go home", said the Foreign Secretary.
"We have got to find a political solution to the civil war in Syria. There is no military solution, there can only be a political solution to that civil war."
But Mr Hammond said air strikes would have the immediate effect of "degrading Isil's ability to plan and execute external attacks, so just starting those air strikes - even before we get anywhere near a ground assault on Raqqa - will improve the safety of Britain, of France, of Europe and of British and French people and others, wherever they are in the world".
Sources: PA, AFP, BBC, CNS
JULIAN BRAY +44(0)1733 345581, Aviation Expert, Journalist, Broadcaster, Aviation Security & Airline Operations Expert, Travel / Maritime & Cruise Industry, NUJ, EQUITY, LIVE ISDN LINK, Broadcast ISDN COOBE ++44 (0)1733 345020 (ALL CODECS) e&oe Old faithful NOKIA: 07944 217476 iPhone 0743 530 3145
www.aviationcomment.com
Contrib. Account #104764 53 FEED:
http://feeds.feedburner.com/BraysDuckhouseBlog