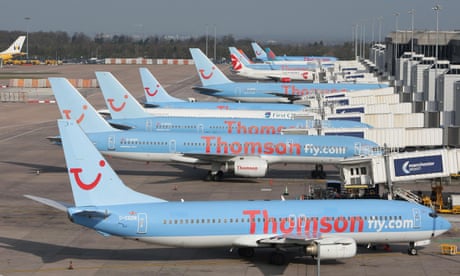 As suggested by Julian Bray Aviation Security Expert, on several television and radio news channels that Sharm el Sheikh has still not resolved basic airport security problems and the region poses a continuing terrorist threat for foreign holidaymakers.
Thomson Airways has now formally confirmed, and extended its cancellation of all flights to Sharm el-Sheikh until at least March 2016, suggesting British holidaymakers will not return to the Egyptian resort for several months.
The problem with Sharm-el-Sheikh is simply that it is a resort surrounded by several very active conflict zones. Arms and ammunition are easily available in the region, and organised security to protect holidaymakers is 'not constant' according to locals.
The UK government
suspended flights to Sharm on 4 November after an Airbus 321 operated by
Russian airline Metrojet crashed
, killing 224 people. Islamic State jihadis claimed responsibility for bombing the jet.
More than 16,000 Britons stranded in the area were brought home on a series of rescue flights amid heightened security.
No flights have operated between the UK and Sharm since 17 November because the Foreign and Commonwealth Office (FCO) is advising against all but essential travel using the Red Sea resort's airport.
JULIAN BRAY +44(0)1733 345581, Aviation Expert, Journalist, Broadcaster, Aviation Security & Airline Operations Expert, Travel / Maritime & Cruise Industry, NUJ, EQUITY, LIVE ISDN LINK, Broadcast ISDN COOBE ++44 (0)1733 345020 (ALL CODECS) e&oe Old faithful NOKIA: 07944 217476 iPhone 0743 530 3145 www.aviationcomment.com Contrib. Account #104764 53 FEED: http://feeds.feedburner.com/BraysDuckhouseBlog