Broadcaster and Journalist Julian Bray, in some fifty plus live broadcasts, on many different networks including  BBC5Live and rightly put through the technical wringer late night on the excellent award winning Steve Nolan Show (for a good half an hour as we sorted out live on air one persons acute problem over the Ryanair veritable 'tsunami' of flight cancellations, and in the process providing a viable way forward). Julian also completed over a dozen television spots - all with his aviation expert hat on.
Julian together with this blog have consistently and robustly maintained the view that the recent problems caused by the Ryanair pilot rostering failure would not have a long term effect on Ryanair results, and that customers would quickly return, as they weigh up the future various deep discounted fares offered by the airline against those offered by competitors. 
At times we have been shouted down by certain City Analysts, and challenged by some newspaper editorials, but our view has remained consistent throughout.
We say those commentators and analysts need to get out more and talk to people, rather than just remain deskbound and Google up their 'research'.  
Simply Ryanair is known as a no frills, low cost airline, BUT that is where it ends, as the available fleet is one of the youngest flying today and impeccably maintained, the company is sitting on a massive financial warchest, cannily bought its fuel forward, has access to its own superior pilot and crew training school - a school highly respected all over the aviation world - and considered the best route into commercial aviation for new pilots and also has extensive interest in the aircraft leasing business. It has also recruited some 900 new pilots...so no  more scare stories over pilot shortage inside Ryanair. Its simply not so, especially as 25 aircraft have been mothballed for a while. Other airlines however might soon be facing problems in this area ...
It is also within the EC, and has been so for many years...  Certainly customer service took a back seat and many people were disadvantaged. The CAA also stepped in to lay down the law and  corrected various compensation and duty of care offers posted by Ryanair. Rather than second guess, the latest interim results, we have run them in full, in order that as a matter of record, we leave nothing out.
The statement by the company needs to be read in full as it is very much like a jigsaw, with interlocking claims and offers. The interim results are however impressive.
Profits and traffic both up by11%.
Q2 Load Factors heading for an astonishing  97% and their Full Year Profit guidance remains unchanged. Not many airline groups can match that.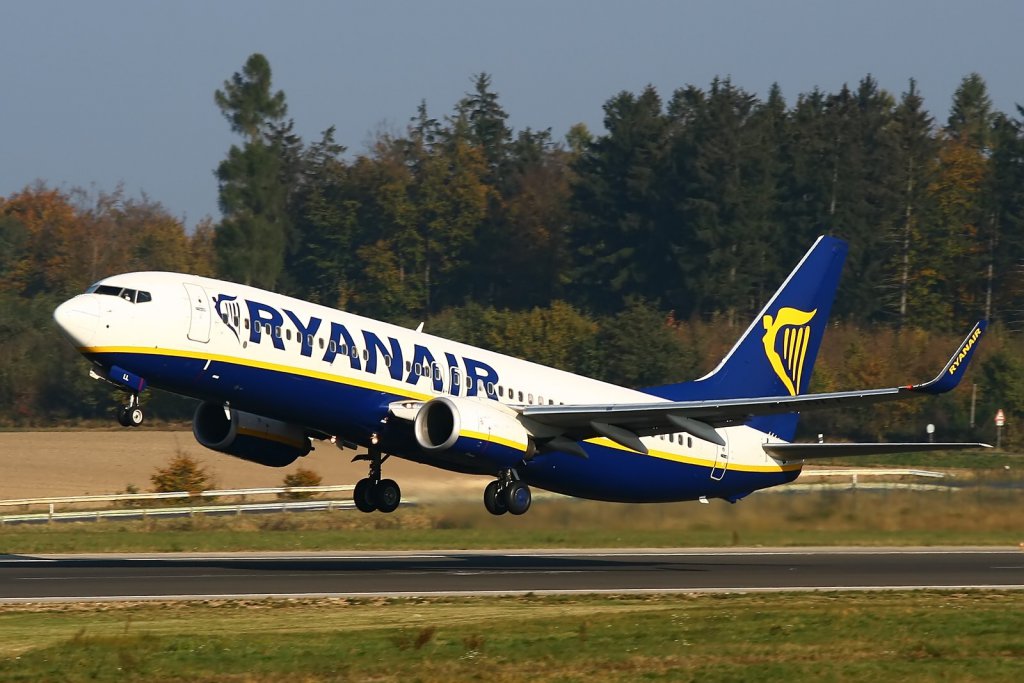 Ryanair Cuts H1 Fares By 5%, Profits Rise 11%Traffic Grows 11% As Q2 Load Factors Improve To 97%FY Profit Guidance Unchanged

 
Ryanair, Europe's No.1 airline, today (Oct. 31) reported an 11% increase in H1 profit to €1.29bn.  Traffic grew 11% to 72m thanks to a strong Easter and a 5% reduction in airfares saving customers over €160m in the half year. Unit costs (including fuel savings) fell 5%, ex-fuel unit costs were flat.
H1 Results (IFRS)

Sept 30, 2016

Sept 30, 2017

% Change

Customers (m)

64.8

72.1

+11%

Revenue (m)

€4,132

€4,425

+7%

Profit after Tax (m)

€1,168

€1,293

+11%

Net Margin

28%

29%

+1pt

Basic EPS

€0.92

€1.07

+16%



 
Ryanair's Michael O'Leary said:
"These strong H1 results reinforce the robust nature of Ryanair's low fare, pan-European growth model even during a period which suffered a material failure in our pilot rostering function in early September. Prior to this event, we were on track to deliver strong H1 results during which we opened 3 new bases and 80 new routes. We took delivery of 35 new B737's in the first 6 months of 2017, we stimulated 11% traffic growth with 5% lower airfares, and achieved an industry record load factor of 97% in the peak summer months.
READ MORE:>>>>