The direct flights from Beijing are the start of a twice-weekly schedule.
Th operators Hainan are confident the route will help attract thousands more Chinese tourists and students, in the process cutting the cost of airfares from Scotland as currently a connecting flight is involved.
The Chinese tourism market is important to Scotland as experts say that some £26.5million has already been 'banked'.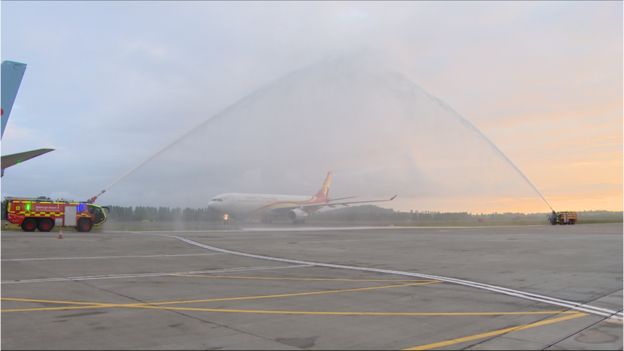 In addition, two further weekly return flights via Dublin will also a feature of the new schedule.
An Airbus A330-300 will fly Beijing to Dublin and then onto Edinburgh, and then direct back to Beijing on Thursdays and Sundays. On Tuesdays and Saturdays flying direct to Edinburgh and then Dublin and then back to Beijing.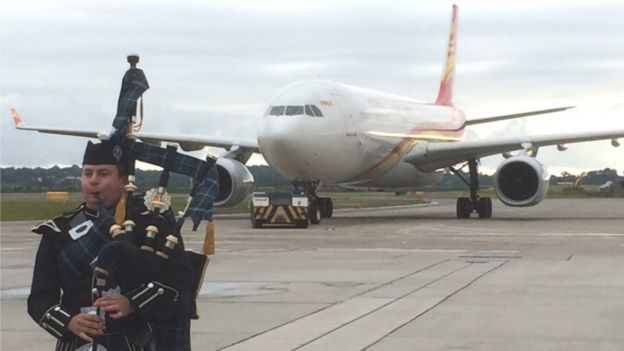 Fiona Hunter, Edinburgh-China Air-link project manager speaking to the BBC said: "Securing a global flight connection on this scale is hugely encouraging of the capital's position as an outstanding place to visit, live, work, study and invest.
"The flight path is the result of many years of hard work and is really just the start of the opportunity for Edinburgh. Based on our research we expect to see the number of flights increase quite significantly over the next few years, bringing with it even more investment and economic influence."
Sources: BBC, China Daily, CNS

,
@JULIANBRAY +44(0)1733 345581, Journalist & Broadcaster, Aviation Security & Airline Operations Analyst/expert, ...
http://feeds.feedburner.com/BraysDuckhouseBlogwww.aviationcomment.com
, ...
http://www.freelancedirectory.org/user.php?user=8121
...
www.freelancedirectory.org?name=Julian.Bray.aviation.comment
, ... Aviation / Travel / Maritime & Cruise Industries, NUJ, EQUITY, LIVE ISDN LINK, Broadcast ISDN COOBE ++44 (0)1733 345020 ... SKYPE: JULIAN.BRAY.UK e&oe Old faithful NOKIA: 07944 217476